If you are relocating to Howard County, congratulations are in order. This affluent area is home to one of the nation's most highly educated populations and sports all the luxuries that come with this illustrious reputation. Towns in Howard County rank as the best places to live in America, and the convenient location makes it easy to see why.
Situated between Baltimore and DC, Howard County offers access to the best of the nation's capital, including the
Smithsonian Institution
. The influence of these two cosmopolitan powerhouses can be found in the stunning cuisine, high-end shopping, and refined elegance of this charming enclave. The countryside of Howard County is equally spectacular. Equestrian barns dot the rolling hills, and the area's pastoral beauty creates a tranquil respite from city life.
There are plenty of outstanding places to see and
things to do
in Howard County, Maryland. From the serenity of tree-lined
neighborhoods
to the sleek magnificence of upscale Howard County condos, this prestigious place has something for every taste. Read on for a list of Howard County hot spots, as well as general relocation tips that will make your move a breeze.
Restaurants

Howard County is known for its fine dining and stellar culinary scene. A true gourmand haven, it boasts an incredible array of flavors and fusions, from classic French cuisine to Jamaican and jazz-era eats. Check out this sampling of Howard County's best, and you'll soon feel right at home.
Old Mill Cafe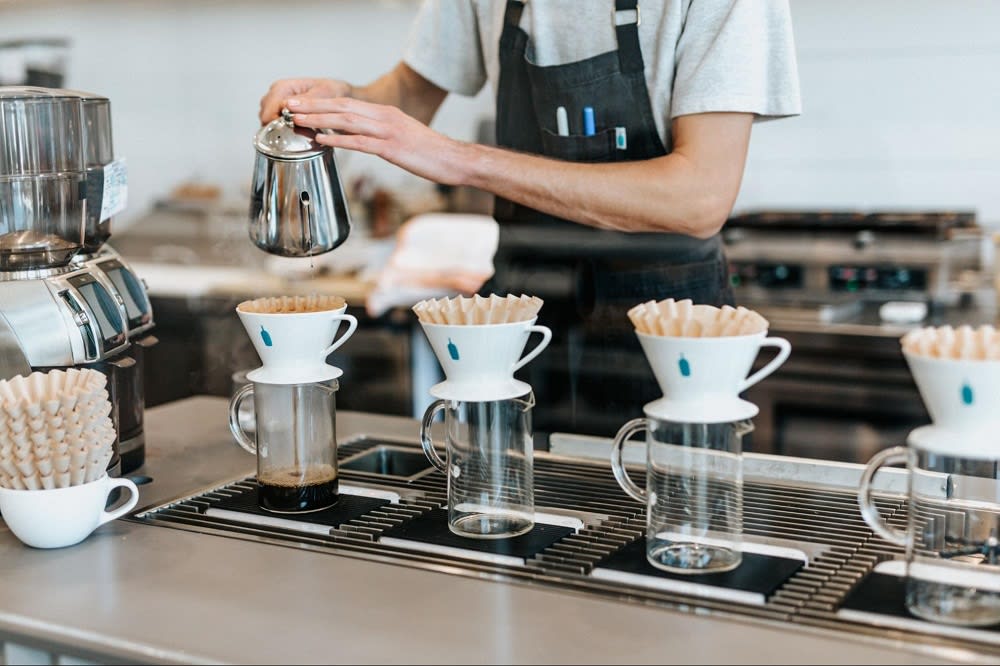 With its focus on sustainably sourced and locally roasted beans,
Old Mill Cafe
may become your new favorite coffee shop. This highly acclaimed cafe features finely crafted coffee, espresso drinks, and a decadent menu of house-baked pastries and artisanal desserts. Stop in for a London Fog and croissant and maybe meet a few new friends.
The Turn House Restaurant
The gorgeous dishes and vibrant, fresh ingredients at
The Turn House
elevate dining to an artistic affair. This stunning spot features local, seasonal ingredients and a chef-driven menu of exquisite culinary creations.
Seasons 52

The aptly named Seasons 52 offers seasonal dishes and an impressive international wine selection – 52 wines, to be exact. The dining room brings a relaxed elegance to the fine dining experience, and the extensive, creative menu makes it perfect for every palate.
Entertainment

Considering the bucolic landscape and natural beauty of Howard County, activities here are engaging and plentiful. Howard County pampers residents with a full dance card of activities, from horseback riding and afternoon picnics to music and theater.
Merriweather Post Pavilion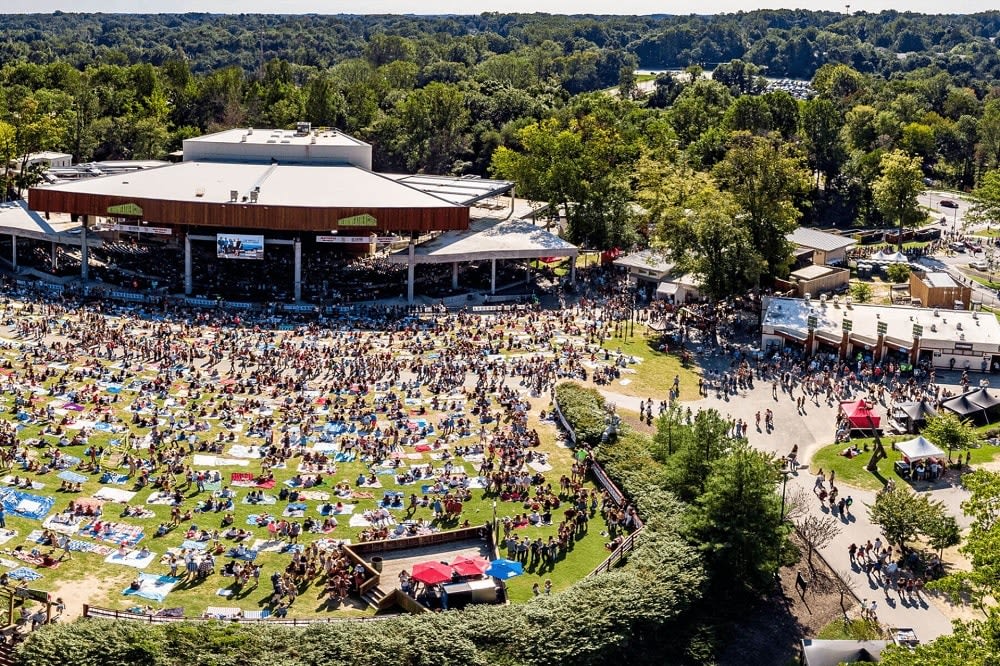 Photo courtesy of Merriweather Post Pavillion
Named the second-best amphitheater in the country by Billboard Magazine,
Merriweather Post Pavilion
is well-known to Howard County residents. Set on 40 acres of preserved land in the heart of Columbia, this outdoor concert venue plays host to the biggest names in music.
Toby's Dinner Theatre
Toby's Dinner Theatre
perfects the art of dinner and a show – and creates a whimsical date night or get-together with friends. With an exceptional menu and award-winning lineup of Broadway musicals, comedies, and youth programs, this unique, in-the-round venue provides a dynamic interactive experience. The winner of over 100 Helen Hayes awards, Toby's has long established its reputation as an extraordinary entertainment center.
DoodleHATCH Interactive Art Installation
Curiosity and playfulness reign supreme at
DoodleHATCH
, Columbia's premier interactive art destination for families. Colorful and intriguing, DoodleHATCH welcomes inquisitive natures and hands-on play. From intergalactic space stations and unicorn hair salons to the breathtaking stargazer exhibit and perspective-bending giant's bed display, kids will find inspiration at this eclectic spot.
Outdoor recreation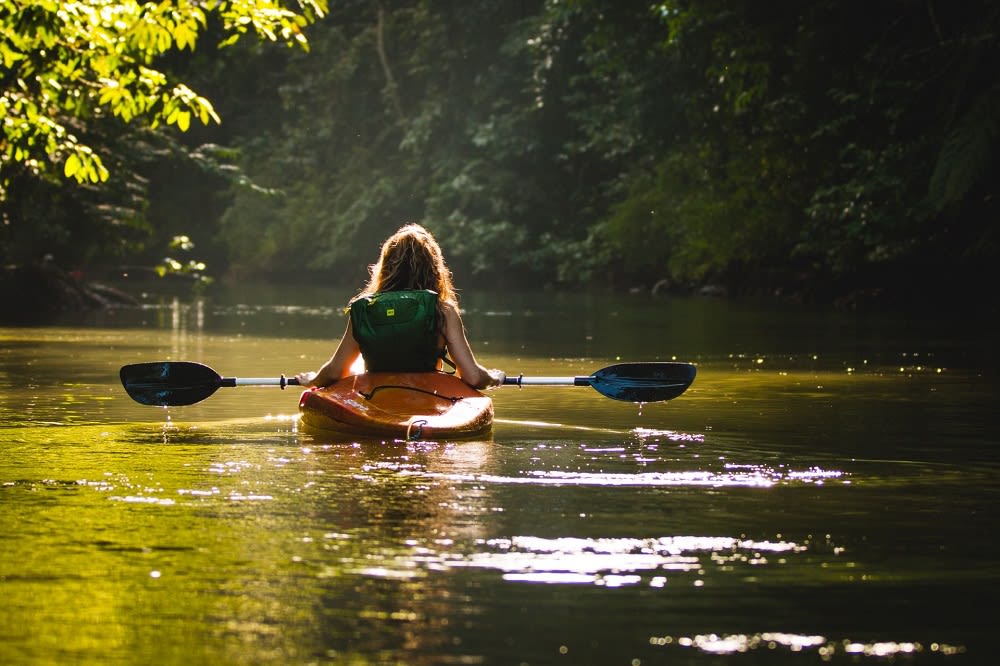 Centennial Park
Spanning over 300 acres,
Centennial Park
surrounds the beautiful Centennial Lake in Ellicott City. Centennial Park features a 2.5-mile loop around the lake, a favorite local spot for jogging and morning strolls.
Lake Elkhorn
A highly sought-after destination for families,
Lake Elkhorn
is a lovely place for afternoon picnics, kayaking, and hiking.
General tips for relocating

Now that you know what to do and where to go in Howard County, here are a few general tips for relocating:
Prep your packing

Before you pack all of your belongings, make an unpacking plan. Set aside a few boxes and fill them with your essentials – kitchenware, paper products, towels, and anything you use daily. Clearly mark these boxes and have the movers set them aside so you can easily find them once you move in. You'll find it much easier to settle in when you have your go-to items – sans the scramble to open every single box looking for a corkscrew.
Get a little lost

One of the best ways to get to know a new city is to get out there and explore. If you rely on navigation apps every time, you may not retain the names of streets or recognize the turn that takes you to your destination. When you have the time, get in the car and start driving. Pay attention to your surroundings and challenge yourself to remember a few new street names each time. Just make sure your phone is charged up and ready to work its GPS magic in case you go too far out of your way.
Give yourself time

There is no "appropriate" timeline for settling into a new city. Everyone is different, and your life experience may dictate how easily you adapt. Those with several relocations under their belts will undoubtedly have a developed system for acclimating to a new place and meeting new friends, but if you're new to moving, give yourself time.
On average, it takes about three months to feel comfortable in a new city. Within three months, you will have probably found a coffee shop you like, a go-to grocery store, and maybe a Pilates studio or luxury gym. New friendships tend to happen within six months, and people typically begin to feel at home within a year. However, if you have never relocated to a new city, you may find your adjustment period takes longer than you expect – and this is perfectly fine. There is no deadline or due date for settling in, so follow the guidelines in this list, talk to friends, and don't hold yourself to rigid expectations.
If you are interested in exploring Howard County real estate, contact VSells and Associates to tour properties.